Bethenny Frankel Skinny And Crazy
---
( 4UMF NEWS ) Bethenny Frankel Skinny And Crazy:
Bethenny Frankel seems ready to enjoy the benefits of being the mother of a little girl! The 43-year-old former reality star and talk show host posed for a strange Instagram snap, in which she wore her 4-year-old daughter Bryn's Hello Kitty pajamas.
"This is my daughter's nightgown and PJ shorts. Think we're ready to start sharing clothes yet?" she captioned the picture in the tiny attire.
While some took the image as a joke, other Instagram commenters were concerned by the message Frankel might be sending to her young daughter.
"I would just caution doing this as she gets more impressionable," one commenter noted. "She needs to develop a healthy self image because she may not have all of your genes…and it won't be obvious to you, but it will look as though you are competing with her."
After years of battling a nasty divorce case with husband Jason Hoppy, the pair finally settled the custody portion of the suit in June.
"My client is delighted that this custody dispute has been resolved; that his co-parenting status has been acknowledged; that the parties' child will have the benefit of being raised by both parents; and most importantly, that his daughter will no longer be at the mercy of a high-profile courtroom battle," Hoppy's attorney Bernard Clair told Us in a statement at the time.
Ariana Grande, Arts, Bethenny Frankel, Divorce, Facebook, Hello Kitty, Hollywood, Instagram, Jared Jr, Jason Hoppy, MTV, New York City, Popsugar, Twitter, Us Weekly
Most Commented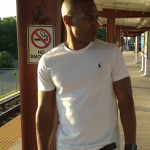 Sponsors