Beyonce Pepsi Commercial Behind The Scenes
---

( 4UMF NEWS ) Beyonce Pepsi Commercial Behind The Scenes:
You've seen it, now watch how it was cooked up.
Beyonce provides a behind-the-scenes look at the making of her epic new Pepsi commercial, 'Mirrors'.
A labour of love between the singer, director Jake Nava, and her creative team headed up by Frank Gatson, the footage proves why King B is one of hardest working and most successful figures in entertainment.
Watch Mrs Carter at work below…
Related articles
We give the news and nothing but the news! So help us God!!!
Most Commented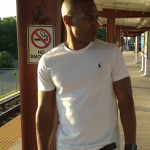 Sponsors