Beyonce Rocks Ratchet Door Knockers
---
( 4UMF NEWS ) Beyonce Rocks Ratchet Door Knockers:
To me this is just saying I feel threaten by Tamar so I am trying really t hard. But we all know the closest Beyonce been to that life is the stories Jay Z tell her.
We give the news and nothing but the news! So help us God!!!
Most Commented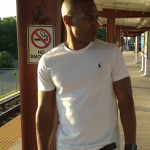 Sponsors