Beyonce Spoofed By Glass The Tramp
---

( 4UMF NEWS ) Beyonce Spoofed By Glass The Tramp:
We caught up with our friend Glass The Tramp to catch up with whats new since the debut of his album the Sticky Wicked Playground.
The West Coast singer told us exclusively that he is currently working on his side project while doing shows and promoting his debut album Sticky Wicked Play ground.
Glass tells 4umf:
"I'll be releasing a weekly food parody on my YouTube channel GlassTheTramp, of your favorite singers like Beyonce, Kanye West and Mariah Carey like you've NEVER heard before."
He adds:
"All the songs will all be about food."
Here is a snippet of the first parody titled Beyonce "Irreplaceable":
Related articles
We give the news and nothing but the news! So help us God!!!
Most Commented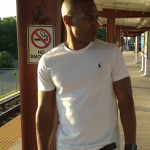 Sponsors