Big Meech Writes Letter Supporting BMF Wives Reality TV Show
---

( 4UMF NEWS ) Big Meech Writes Letter Supporting BMF Wives:
Big Meech Writes Letter Supporting BMF Wives Reality TV Show!!!
Los Angeles, CA- March 2, 2013- The wives of the Black Mafia Family have gained support from Demetrius "Big Meech" Flenory for the filming of their reality TV show BMF Wives. On February 7, 2013 Big Meech sent BMF Wives cast member Tonesa (Toni) Welch a letter expressing his approval of the women moving forward with the show. Welch was the longtime girlfriend of Big Meech's brother Terry "Southwest T" Flenory and served time in federal prison under the same indictment as the brothers. In the letter Big Meech specifically encourages the women to make something positive out of the mistakes they've made and utilize the BMF brand to provide a better life for themselves and their families. Southwest T also mentioned his support of the show in Don Diva Magazine.
The idea for the show came about when Welch and wife of BMF member Paul "PJ" Buford, Lisa Buford saw the opportunity to tell their side of the story and use reality TV as a platform to better their selves and help those that are intrigued by lives of drug dealers. The show follows the wives and girlfriends of the infamous Black Mafia Family and is shot in Atlanta, Detroit, and Los Angeles. Filming is centered on their past challenges of leading an extravagant lifestyle supported by crime and the triumphs of each of them. Each episode will capture the lives of the women as they dispel the misconceptions about who the wives of the BMF kingpins really are.
Although Big Meech never disapproved of the show, rumors created controversy for the women. Now with him clarifying his position and with the addition of new cast members including his fiancé Janell Hall, and BMF member Wayne "Way" Joyner's girlfriend Tameka Williams, the group has garnered his full support and is moving forward with filming.
The show's cast includes Tonesa (Toni) Welch, Lisa Buford, Janell Hall, and Tameka Williams. Both Welch and Buford are executive producers of the show. The women had their first promotional photo shoot for the show in Los Angeles in February.
Related articles
We give the news and nothing but the news! So help us God!!!
Most Commented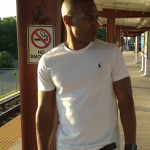 Sponsors