Bill Cosby Ordered To Stand Trial
---
( 4UMF NEWS ) Bill Cosby Ordered To Stand Trial:
*** BREAKING NEWS ***
The sexual assault case against legendary comedian Bill Cosby will go to trial, a judge decided Tuesday, after finding enough evidence in a preliminary hearing to proceed.
Cosby's defense team had argued that the case, which they claim is based on hearsay, shouldn't be tried.
At issue is "an accusation made many years ago about an incident that allegedly occurred 12 years ago," Cosby's defense attorney Brian McMonagle said at the start of the hearing. "I have never once had a case where the prosecution has relied, in a sexual abuse case, on exclusively hearsay evidence in a hearing."
"It is a complete denial of this defendant's due process rights," McMonagle added.
Duquesne University Law School professor Wes Oliver told NBC News that Cosby's accuser, Andrea Constand, is not required to testify at the hearing. Katherine Hart, who was a county detective when the accusations surfaced, was the first witness and told the court Tuesday Constand indicated she is willing to testify.
If she does take the stand, defense lawyers would be allowed to cross-examine her. If Constand skips it, prosecutors could have a detective read her statements into evidence instead.
Constand, a former basketball star who worked at Cosby's alma mater, Temple University, claims that he drugged and molested her at his Pennsylvania home in 2004.
Prosecutors at the time chose not to charge Cosby, but he was hit with a count of aggravated indecent assault last year after dozens of other women came forward with claims of sexual misconduct.
Cosby, 78, has denied all allegations of assault and has sued some of his accusers for defamation. He settled a lawsuit by Constand for an undisclosed sum.
He entered the Pennsylvania courtroom Tuesday dressed in a dark suit, white shirt and a tie, and walked in with the help of an assistant, cracking a few smiles.
Most Commented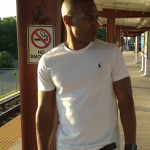 Sponsors