Bill Cosby To Face Charges In Sexual Assault Case
---
( 4UMF NEWS ) Bill Cosby To Face Charges:
Authorities in suburban Philadelphia charged comic legend Bill Cosby with a felony count stemming from an alleged attack on a former Temple University employee at his Pennsylvania home in 2004.
Cosby was charged with aggravated indecent assault, a first-degree felony, said Montgomery County District Attorney Risa Vetri Ferman.
NBC10 Investigators reporter Harry Hairston first reported that Cosby is expected to face criminal charges.
"Upon examination of all of the evidence, today we are able to seek justice on behalf of Mr. Cosby's victim," said first assistant district attorney, and incoming DA, Kevin Steele.
It's the first criminal case against Cosby over his conduct with women, which has received new scrutiny in the past year. The 78-year-old comedian previously said under oath that he had consensual sexual contact with the woman.
A former Temple University employee told police the comedian drugged and violated her at his home in Cheltenham Township in 2004.
Cosby's lawyer declined to comment on the case before the announcement. The 78-year-old comedian previously said under oath that he had consensual sexual contact with the woman.
The decade-old case where a woman said the comic legend drugged her and made sexual advances toward her became a hot-button issue in the recent county district attorney's race between Democrat Steele and Republican Bruce Castor.
Castor, then district attorney, declined to charge Cosby in 2005.
Prosecutors reopened the case over the summer as damaging testimony was unsealed in a related civil lawsuit against Cosby and as dozens of other women came forward with similar accusations that made a mockery of his image as the wise and understanding Dr. Cliff Huxtable from TV's "The Cosby Show."
Many of those alleged assaults date back decades, and the statute of limitations for bringing charges has expired in nearly every case. But Pennsylvania law gives prosecutors up to 12 years for some sex crimes, with the clock running out on this case in January.
The former university employee settled her lawsuit against Cosby in 2006 on confidential terms.
Most Commented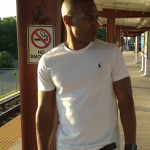 Sponsors