'Black Brunch' Protesters Protest At Restaurants
---
( 4UMF NEWS ) 'Black Brunch' Protesters Protest At Restaurants:
Police protestors staged rallies at brunch spots in New York City and Oakland Sunday, bringing attention to the police's racist treatment of African Americans, the New York Daily News reports.
Calling themselves "Black brunch," 25 New York protestors entered Manhattan spots, such as the Barking Dog and Pershing Square, to bring attention to Black lives. They then read the names of Blacks murdered by police as patrons ate.
"We are here to say we are not at war," one group said in a video posted to Facebook. "We are not interested in war. We just want the police to stop killing us."
There were no reported arrests from the demonstrations; however, some restaurant owners didn't take kindly to the displays.
According to Twitter user Fresher Than You, Resto NYC's manager tried removing the protestors:
@RestoGuy manager pushing peaceful protesters and trying to drown them out with loud music at #blackbrunchnyc

— Fresher Than You (@Brianna_LG) January 4, 2015
'Black Brunch' Protesters Protest At Restaurants, African American, Annual report, Art Gallery of Ontario, Audio file format, Austin, Bill De Blasio, Facebook, New York City, New York City Police Department, Texas, Twitter
Most Commented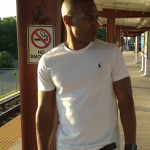 Sponsors