Black Driver Wins NASCAR Race
---
( 4UMF NEWS ) Black Driver Wins NASCAR Race:
Becoming the second African-American driver to win a NASCAR national series race was a triumph of patience for Darrell Wallace Jr.
He hopes it's also worth the wait for a sport that has spent much of the past decade trying to diversify a traditionally lily-white roster of drivers after claiming only one black winner in its first 65 years.
"I want to be a role model and inspiration to the younger kids and just change the sport as a whole and for the better, and winning helps everything," Wallace, 20, said. "I think that'll help kind of pave its own way there and hopefully get my name out there even more. That's what I've been trying to do is to get my name out there to keep pushing (and) striving for kids younger than me to get in the sport."
Wallace, a graduate of NASCAR's Drive for Diversity program that was formed in 2004 to help multicultural and female drivers advance from the grass-roots series, led the final 50 laps of Saturday's Kroger 200 Camping World Truck Series race at Martinsville Speedway in becoming the first black winner in one of NASCAR's national series since Wendell Scott's Dec. 1, 1963 win at Jacksonville, Fla.
Scott is a native of nearby Danville (about 30 miles east of the track), and a Virginia historical marker was erected on a nearby highway marker in April to honor the career of Scott, who didn't celebrate in victory lane because he wasn't recognized as the winner until the next day.
An emotional Wallace, who admitted lifting off the throttle of his No. 54 Tundra with a big lead while entering the race's final turn because he was in tears, said it was special "to do it in Wendell Scott's backyard" after befriending the family of Scott, who died in 1990.
"If Wendell Scott was alive I would like to call him, but I can call Wendell Scott Jr.," he said. "(Wendell Scott) was watching over me this race. It all goes to him."
The Mobile, Ala., native is in his rookie season driving the No. 54 Toyota for Kyle Busch Motorsports on the truck circuit and is the fourth African-American to drive full time in one of NASCAR's top three national series, joining Scott, Willy T. Ribbs and Bill Lester.
Related articles
Most Commented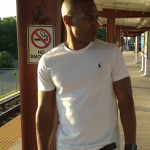 Sponsors