Blake Griffin Charged With Battery
---
( 4UMF NEWS ) Blake Griffin Charged With Battery:
Los Angeles Clippers star forward Blake Griffin has been charged with one count of battery after reportedly slapping a man in Las Vegas last month.
It is a misdemeanor charge, according to Ben Bolch of the Los Angeles Times:
Clark County D.A.'s office confirms Blake Griffin has been charged with one count of misdemeanor battery related to nightclub incident.

— Ben Bolch (@latbbolch) November 13, 2014
In late October at Tao Nightclub, Griffin allegedly slapped the victim and grabbed him by the neck due to an incident involving a camera, according to TMZ. He faces six months in jail and/or a $1,000 fine.
Depending on how the December trial goes, the NBA will also likely come down with a punishment, although it's unclear whether that will be a suspension or fine.
Griffin, 25, is averaging 24.3 points, 6.9 rebounds and 3.6 assists per contest for the Clippers.
Related articles
Advertising campaign, Blake Griffin, Blake Griffin Charged With Battery, Chris Paul, Kobe Bryant, Las Vegas, Los Angeles Clippers, Los Angeles Lakers, Misdemeanor, National Basketball Association, Phoenix Suns
Most Commented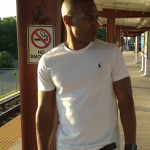 Sponsors