Bobby Brown Debuts Bobby Brown Foods
---
( 4UMF NEWS ) Bobby Brown Debuts Bobby Brown Foods:
Entertainment/Music Icon and now Barbecue Sauce Entrepreneur is expanding his brand. Bobby Brown has created "Bobby Brown Foods" a brilliant line of barbecue sauces, seasonings and mixes. The multi-talented entertainer's new venture consists of Bobby's Original BBQ Sauce, Sweet and Spicy Sauce, Boston Blend Seasoning for grilling and Bobby's Everyday Seasoning, all made from scratch from Bobby's personal recipes and manufactured right out of Los Angeles.
What may be surprising to his many fans, Bobby Brown loves to cook and is the primary chef at home with his wife, Alicia and young son, Cassius.
Bobby says, "I learned to cook a long time ago. When I was younger and on punishment, that was my punishment, where I had to stay in the kitchen with my mother and actually learn how to cook. This is not something that is new to me; it's been a part of my life for a long time."
He further comments that "Bobby Brown Foods, which is eco-friendly, provides "…a healthy way to eat the foods you like" and "soul food with a clean way to eat".
Asked about future plans for Bobby Brown Foods, "There will be a cookbook where you can use my spices and my sauces to create the dishes that I make", says Brown, along with cooking utensils and other tools to coincide with creating Bobby Brown Food's incredibly tasty dishes.
"It's from me and by me and I can't wait for everybody to taste it" Bobby says excitedly.
Bobby Brown Foods Product Line is scheduled to be in stores and online Fall 2014.
The entertainer is also celebrating the 23rd Anniversary of his debut solo album, Don't Be Cruel (which sold over 7 million copies) and will head out on a New Edition Summer Concert Tour beginning June 26, 2014(See itinerary below). The super music group is scheduled to appear on THE VIEW (June 25th).During the current tour, Bobby Brown Foods will have scheduled "tasting" events in various markets.
The first event will occur in his home town of Boston on June 27th at The Sunset Cantina (916 Commonwealth Ave-617 -731-8646). Bobby also has a recurring role on BET'S smash hit "Real Husbands of Hollywood" Season 3 which will air in October.
Most Commented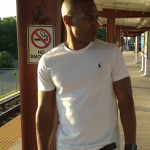 Sponsors