Bobby Brown Speaks About Bobbi Kristina
---
( 4UMF NEWS ) :
For the first time since Bobbi Kristina Brown was found unresponsive facedown in the bathtub last Saturday, her father Bobby Brown speaks out. 'Access Hollywood's' Stephanie Bauer exclusively spoke to Bobby in Atlanta.
"How is your daughter doing?" Bauer asked.
"She's good," Brown replied.
"We're praying," he added.
Contrary to numerous reports that Bobbi Kristina was in a coma, on life support and the family was gathering to say their final goodbyes, none of this has been confirmed by the family.
Bobbi Kristina was found by her longtime boyfriend and rumored husband Nick Gordon and a friend who called 911 and attempted to perform CPR on the 21-year-old. She was rushed to the hospital and has been surrounded by her family ever since.
Earlier this week, the New Edition singer released a statement through his lawyer regarding Bobbi Kristina's alleged marriage to Gordon.
"We are currently investigating the events that led to the hospitalization of Bobbi Kristina," Christopher Brown of Brown & Rosen LLC, legal counsel for Bobby Brown, said in a statement on Tuesday evening. "To correct earlier reports, Bobbi Kristina is not and has never been married to Nick Gordon."
Adding, "We continue to request privacy in this matter. Please allow for our family to deal with this matter and give Bobbi Kristina the love and support she needs at this time."
Access Hollywood, Atlanta, Beverly Hills, Bobby Brown, California, CNN, Emory University Hospital, Grammy Award, I Wanna Dance with Somebody (Who Loves Me), Kim Burrell, Whitney Houston
Most Commented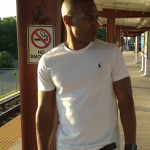 Sponsors