---
( 4UMF NEWS ) Bobby Shmurda Arrested:
Rapper Bobby Shmurda was arrested Tuesday night during a sting involving multiple shootings and drug trafficking.
The indictment is sealed and the specific charges have not been disclosed, but we know it's part of a long-term investigation conducted by the NYPD and a special narcotics prosecutor.
Law enforcement sources say Shmurda was under surveillance by police and was arrested while he sat in a car outside a NYC recording studio.
He is scheduled to be arraigned on Thursday.
Shumurda was arrested in October for smoking a joint with two friends while double parked on a Brooklyn street and in June for possession of a weapon.
Most Commented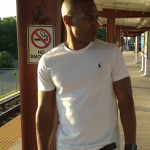 Sponsors