Bobby Womack Diagnosed With Alzheimer's
---
( 4UMF NEWS ) Bobby Womack Diagnosed With Alzheimer's:
Veteran soul singer Bobby Womack has been diagnosed with early signs of Alzheimer's disease after forgetting song lyrics and the names of collaborators, he told the BBC. It's the latest health complication for the singer, who last year was hospitalized with pneumonia and had surgery for colon cancer.
Womack, 68, opened up about his memory lapses to Giles Peterson on BBC 6 Music. "The doctor said, 'You have signs of Alzheimer's,'" Womack said. "He said it's not bad yet, but it's going to get worse."
After getting his start singing with his brothers in the Valentinos (the Rolling Stones' first No. 1 hit came on a version of the Womack-penned song "It's All Over Now") and playing guitar for Sam Cooke, Womack launched a solo career in the late 1960s that included hits like "Lookin' for a Love" and "That's the Way I Feel About Cha." Last year he released "The Bravest Man in the Universe," his first album of new material since 1994. Blur's Damon Albarn co-produced the LP.
Most Commented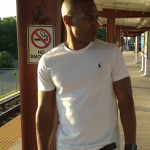 Sponsors