---
( 4UMF NEWS ) Breast Cancer Shocker:
The time has come, Hollywood Divas fans! Season 2 is coming this summer and our gals are back with a new cast member!
Though Vivica A. Fox was unable to join in the fun this year, Countess Vaughn, Lisa Wu, Elise Neal, Golden Brooks, and Paula Jai Parker will be accompanied by Moesha star Shar Jackson (who you remember also shares two children with Britney Spears's ex-husband, Kevin Federline).
So what's going down on Season 2 of the hit TV One reality show? Check out our highlights from the clip below.
1. Paula's husband is pulling rank. Paula's husband Forest Martin lets the ladies known that he has all the rights to their joint project, The White Sisters, which of course is pissing the ladies off since they co-produced it.
2. Countess is back in the studio. Countess is asked to provide a lead single on the soundtrack for a documentary and Warryn Campbell makes a guest appearance to produce! Go, Countess!
3. Lisa deals with a family crisis. Lisa reveals that her mom has breast cancer and she's doing her best to help her through it.
4. Golden's love life gets a pick up. After confiding in Atlanta Exes star Torrei Hart, Golden reveals there's a new guy in her life. Next is a clip of a man holding a ring box followed by a woman wearing white standing next to a man in a tux. Is Golden getting married?
5. Paula's husband is tired of supporting the family. Forest tells a therapist that he's tired of paying two sets of bills for himself and Paula's mom, but her mother objects. Paula's mom tells her daughter to speak the truth, but she remains silent. Ouch…
6. Paula runs away from home. Paula tells Forrest that she feels stuck, and, after taking a ride, she checks into a hotel to live away from her husband.
7. Elise and Golden get into it. Elise and Golden are starting to have issues of their own, and when Golden talks about Elise being a motherless 50-year-old, Elise's temper goes from 0 to 60.
9. Drama, drama, drama. In addition to the ladies fighting, it looks like their respective White Sisters producers are getting into the mix, with one calling Golden a "bitch," Forest and the other producer squaring off (with Countess dipping in), and Golden storming off set, saying she didn't sign up for this.
Can't wait to see the drama unfold this summer!
Hollywood Divas Season 2 premieres July 15 at 9 p.m. ET on TV One.
Most Commented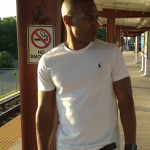 Sponsors