---
( 4UMF NEWS ) Bring The Sting 30: 
Celebrating 30 years of live entertainment, Sting is known as the greatest one night show of reggae and dancehall on earth. The event takes place inside Jamworld Center in Portmore, Jamaica on December 26 with a loaded line up of the world's most notable artists. The roster has included International artists such as Notorious B.I.G., Kriss Kross, Busta Rhymes, DMX, and Foxy Brown. Artists utilize the stage show as an opportunity to address any issues from the previous year and make a statement about where their career will go in the next year.
Deejays lyrically clash with their musical opponent(s) to determine a reigning champion for the show's finale. Musical adversaries Kiprich and Ninja Man will once again feud face to face in a rematch for Jamaica's toughest lyricist. This year's performances will undoubtedly be packed with action, music, and special surprises from the island's greatest performers as well as international acts.
This year for the first time ever, Sting will be available via Pay-Per-View options as well as online streaming. Sting's audience will reach across the globe in real-time instead of fans waiting hours before they are able to catch recap videos online. The live stream will span across countries such as Australia, Canada, United States, United Kingdom, Germany, Japan as well as Jamaica; contributing to the fast growing fan-base of Reggae, internationally. This new platform displays an expanding industry for Caribbean entertainment to a viewership of new lengths.
Sting founder, Isaiah Laing is especially excited about this year's production: "Throughout the years, Sting has become famous for giving the patrons what they want. The patrons want fun, excitement and good quality entertainment for their hard-earned money, and that's what they are going to get at Sting this year. Sting 30 will feature one of the most diverse line-ups ever assembled for any dancehall/reggae event in the world."
Sting has been the platform for sharing the pulse of Jamaica's talents with corporate Jamaica and the United States as it relates to the music industry. The event has received the endorsement of the Jamaica Tourism Board; representatives have expressed national pride and excitement for the quality and magnitude of the Sting production and marketing to the world. The 30th anniversary will be a milestone for industry participants and a growing tradition for the Caribbean with respect to showcasing authentic musical talent, culture, and entertainment.
The current official line up for Sting includes: Wyclef Jean, Kiprich, 2 Chainz, Super Cat, Ninja Man, Tommy Lee Sparta, Beenie Man, Mavado, Romain Virgo, Etana, Danielle D.I., Aidonia, Lady Saw, Sizzla Kalonji, Elephant Man, Josey Wales, Burro Banton, Major Mackerel, Nature and Specialist. Additional artists schedule to perform who are not listed on the official website for Bring the Sting are: Tiana, Bridgadier Jerry Bonafide, Cherine Anderson, Iba MaHr, Jah Bouks, New Kidz, Peter Metro, Gyptian and Charlie Chaplin. 2012 Clash winner, Kiprich promises to bring the sting with more fire than last year. However, returning contender Ninja Man is pursuing the title as Champion this year. Other performers are slated to give their fans a recap of their greatest hits and a preview into what it to come in 2014.
Top act Mavado will make his first return to sting since 2011, when he signed with U.S. record label, We The Best Music Group. After touring in the U.S., Mavado has not been seen in a lot of Jamaican venues but still remains a must-see act. Mavado is currently enjoying success with his mainstream single, which features Nicki Minaj, "Give It All To Me" on the Overdrive Riddim.
"Without a doubt, Mavado is one of the hottest dancehall acts, and since he signed his recording contract he's been very busy performing and recording overseas. He's definitely a fan favourite and the fans have been longing to see him at home. Not only that, but he hasn't done a major show here in a while now and he really wants to perform for his fans at home. As matter a fact, he is very excited about performing at Sting 30," said Laing.
Queen Lady Saw recently dropped crossover hit "Heels Off (Remix)" with Flo Rida and came back with another single proclaiming her role as the baddest female in the scene, "Lef Dancehall" confronts rumours about Lady Saw's departure from the genre to take over the global music industry.
To catch Bring the Sting 2013 LIVE make sure you check out the official website for the event for further details.
[Source]
Related articles
Most Commented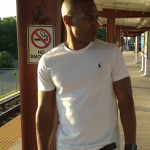 Sponsors