Brittish Williams Hating On Draya
---
( 4UMF NEWS ) Brittish Williams Hating On Draya:
Former Basketball Wives LA star Brittish Williams Hates On Draya Michele on Twitter last night with a series of funny memes after Draya made a comment about wanting to go out for sushi.
Rumor has it, Brittish Williams is working on a new reality series since she is NO LONGER part of the upcoming season of BBWLA. But what is weird to us is that Draya claimed that she was done with Basketball Wives LA and was NOT returning, but she's part of the new season that kicks off in July.
Anyways, earlier this morning Brittish there was a series of tweets FIRING SHOTS at Draya Michele, attacking her persona and her past. But if you go to Brittish Williams twitter page you'll notice that the tweets have been removed.
We tried to reach out to Brittish PR to hear what she had to say, but still no word. However, we did notice some tweets since the early morning lashing. Apparently Brittish is denying the verbal attack.
Check out what she said. SHADE for real.
Then Brittish writes the following, trying to prove her twitter was hacked:
Here are some some of the tweets that an inside source leaked to us about Brittish going in on Draya, saying:
"I can describe that bitch in one word #Thirsty"
Another tweet a photo of Draya alongside Alice the Goon which reads:
"Somebody tell this Osterich Neck Alice the goon looking biach…ain't nobody thinking about her, NOT ever her man!"
"You smell it too, huh? The Sushi went bad."
And then she SLAMMED Draya and the new cast member of Basketball Wives
LA 4:
"Malaysia or Angel. I know one of you #Bumbitches have Vagisil."
All I can say is DAMN DAMN DAMN ( In my Florida Evans voice)
Most Commented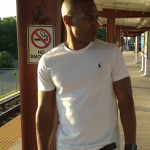 Sponsors