Broncos' Brandon Marshall Meets With Denver Police Chief
---
( $UMF NEWS ) Broncos' Brandon Marshall Meets With Denver Police Chief:
Denver Broncos linebacker Brandon Marshall said that the loss of two endorsement deals wouldn't sway him – that he wished to continue his quest to raise awareness for social injustice and that his actions wouldn't be relegated to kneeling during the national anthem.
On Tuesday, Colin Kaepernick's college teammate at Nevada followed through with a trip to the Denver police administration building. Marshall met with Police Chief Robert White, according to the Denver Post, for nearly an hour while the officer fielded questions about law enforcement, police brutality incidents and training methods.
White also had some suggestions for Marshall to affect change locally in conjunction with the police department.
"There are a lot of people that will raise issues and be negative and be what my kids call just 'haters,' no matter what you do, and let it go at that," White said Tuesday. "(Marshall) has issues, and he has questions as it relates to what we're doing.
"He acknowledged some of those challenges, and he wants to do something about it. And part of doing something about it is going to the source of where you think some of those issues are."
White said Marshall would have the opportunity to ride along with an officer and also will be able to test the training simulator used for scenarios where a cop might fire his weapon.
Marshall's deals with sponsors CenturyLink and Air Academy Federal Credit Union were terminated following his decision to kneel during the national anthem. He also has been on the receiving end of vitriolic messages but said he won't back down.
"It's an evil world. It's a hateful world," Marshall tweeted Tuesday. "I'm not here to spread hate. I'm not here to respond to the hate. I'm here to spread love and positivity. I'm a likeable guy. I was once a fan favorite for a reason.
"It's cool, because people can call me the N-word or cuss at me or say they wish I'd break my neck all they want. There's no backlash from me. Hate can't drive out hate. Only love can drive out hate.
Source
Most Commented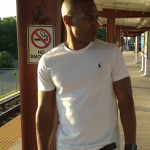 Sponsors