Bruce Jenner Will Cover Magazine Dressed As A Woman
---
( 4UMF NEWS ) Bruce Jenner Will Cover Magazine Dressed As A Woman:
Bruce Jenner will make his public debut as a woman after landing the cover of Vanity Fair, which will be shot by famed photographer Annie Leibovitz. The famed photog has shot such legendary photos as Whoopi Goldberg in a milk bath, Meryl Streep in white face, a nearly-nude teen Miley Cyrus, and a pregnant Demi Moore.
Bruce's groundbreaking cover will likely go down as one of the most talked about in his and Annie's career, and the cover will drop this summer when Bruce's transformational docuseries will air.
Most Commented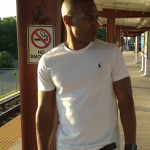 Sponsors