Burglar Arrested After Breaking Into Cop's Home
---
( 4UMF NEWS ) Burglar Arrested After Breaking Into Cop's Home:
Meet Britain's dumbest criminal.
Bungling burglar Jamie Perkins felt the long arm of the law when he broke into a police officer's home. Perkins, 39, was quickly collared after waking up Officer Stacy Bolton who was at home sleeping on her day off.
Police Community Support Officer Bolton shouted at Perkins and chased him from her home before he was arrested, reported the Daily Mirror.
Merthyr Tydfil Crown Court in southern Wales heard the experienced burglar had a grand total of 224 previous offenses, 131 of which are for theft.
Sentencing Perkins to 12 months in prison, Judge Richard Twomlow told him: "You have been a thorough nuisance."
Perkins pleaded guilty to burglary of PCSO Bolton's home.
Most Commented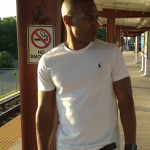 Sponsors