Caitlyn Jenner To Be Honored At ESPYs Award Show
---
( 4UMF NEWS ) Caitlyn Jenner To Be Honored At ESPYs Award Show:
Caitlyn Jenner, formerly known as Bruce, will be awarded with one of the highest honors at this year's ESPY Awards, and will be given the Arthur Ashe Courage Award. Former recipients include Muhammad Ali, Michael Sam, Stuart Scott, Nelson Mandela, and Robin Roberts.
Jenner's ten children and stepchildren will reportedly be on stage when she receives the award, which is given to people who show "strength in the face of adversity, courage in the face of peril and the willingness to stand up for their beliefs no matter what the cost."
Jenner came out as Caitlyn on the cover of Vanity Fair and recieved tons of support from all walks of life, including President Obama, who applauded Caitlyn's choice to come out.
Most Commented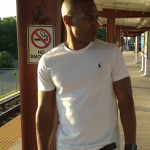 Sponsors