California 65 Million Dollar Mansion On Sale
---
( 4UMF NEWS ) California 65 Million Dollar Mansion On Sale:
In a sign that the housing market is improving, more lavish mansions are entering the market with jaw-dropping asking prices.
First there was the $190 million estate in Connecticut, and now the West Coast is adding their own record-breaking listing to the housing market.
Coldwell Banker recently listed the house at 2585 Riviera Drive in Laguna Beach, California for $65million dollars.
According to the Orange County Register, it is the fourth most expensive residence to appear in their listing service in their records that go back more than a decade.
Currently it is the second most expensive home in the entire state of California, according to Zillow. It is also estimated to be the largest oceanfront home in the area. The home's huge size and unique details explain the hefty price tag.
First there's the massive 17,00 square feet of living space and 6,000 square feet of outdoor living space. There are five bedrooms with eight bathrooms and a six-car garage for the vintage collector. The master bedroom has his-and-hers closets and bathrooms - with extra space for the women's closet accessed by an elevator down to the basement.
The house looks like it was moved straight off a seaside cliff in Italy and moved to the Pacific coast. It was built in the neoclassical style with details such as towering glass doors and terrazzo floors that ooze wealth. Giada DiLaurentis would be right at home in the commercial-caliber kitchen space with it's expansive Italian Carrera marble counter tops and Bonnet range suite.
There's room for banquet dining and even chef's quarters for those who would rather be cooked for, than do the cooking.
Other amenities include a wine cellar with a tasting room, outdoor pool and hot tub, a billiards/ping-pong room and a full gym with massage room.
Related articles
Most Commented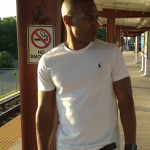 Sponsors