Canada Busts Terrorist Cell With Link To ISIS
---
( 4UMF NEWS ) Canada Busts Terrorist Cell With Link To ISIS:
Police in Canada charged three men who are suspected of having links to the Islamic State with terror-related offenses Tuesday.
Awso Peshdary, 25, John Maguire, 24, and Khadar Khalib, 23, are suspected of providing financial and ideological support to IS, which is also known by the acronyms ISIS and ISIL.
Peshdary was arrested Tuesday in Ottawa, while Maguire and Khalib were charged in absentia. Social media posts in recent weeks indicate Maguire died while fighting alongside IS, though police said they have no proof of his death. Law enforcement believe Khalib left from a Toronto airport to join the terror group in March.
Peshdary is suspected of trying to leave the country to join up with IS along with Maguire and Khalib, but allegedly didn't properly obtain a passport in order to do so.
All three were charged with conspiracy to facilitate a terrorist act, knowingly participating in the activities of a terror group and counseling a person to knowingly participate in a terrorist activity.
"Through collaborative efforts with our partners, we were able to disrupt an organized network associated with (ISIS). This network was involved in recruiting individuals for terrorism purposes and in sending them into Syria and Iraq for the benefit of this terrorist group," James Malizia, an assistant Royal Canadian Mounted Police commissioner, said in a statement.
"These charges along with other terrorism-related arrests within the past few weeks underscore the reality that there are individuals in Canada who become radicalized to violence and who are willing to act upon it," he added.
Related articles
Arrest, Associated Press, Canada, Canada Busts Terrorist Cell With Link To ISIS, John Maguire (fighter), Law enforcement in Canada, List of designated terrorist organizations, Ottawa, Royal Canadian Mounted Police, Syria, Terrorism
Most Commented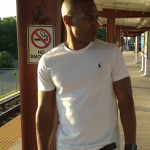 Sponsors