Carnival Cruise Ship Stranded At Sea
---
( 4UMF NEWS ) Carnival Cruise Ship Stranded At Sea:
Passengers on the fire-damaged Carnival Triumph are reporting uncomfortable conditions that include a lack of running water and few functional toilets, according to friends and relatives who have received brief texts and phone calls from the ship.
"We have no power AT ALL, which means we can't use the toilets, wash our hands, or take a shower," one passenger texted from the vessel, according to a relative who posted the text on cruise fan site CruiseCritic.com.
Other relatives of passengers, posting comments at usatoday.com, say loved ones spent the night sleeping on deck and are low on water and food.
"My wife (is) on this cruise and has said the conditions were horrible. No power, no water, having to use the bathroom in bags," Gary Keyes of Baton Rouge, La., posts at usatoday.com.
A spokesperson for the line tells USA TODAY that toilets are operational this morning in certain parts of the ship and that technicians continue to work to restore additional facilities.
The 102,000-ton Carnival Triumph remains dead in the water off the coast of Mexico's Yucatan Peninsula in the wake of Sunday's fire, which broke out in an engine room. Carnival says no one was injured in the blaze, which was extinguished with the help of the ship's fire suppression system.
Carnival says tugboats are en route to the Carnival Triumph to tow it to Progreso, Mexico so that passengers can get off, but the process will take three days. The vessel is expected to arrive in Progreso on Wednesday afternoon, the line says.
There are 3,143 passengers and 1,086 crew on board the ship.
A Carnival Triumph passenger in need of dialysis will be transferred off the ship later today to another Carnival vessel, according to a U.S. Coast Guard spokesperson.
Petty Officer 3rd Class Richard Brahm tells USA TODAY the Carnival Legend will arrive on the scene this afternoon and bring the passenger to Cozumel, Mexico. Brahm also reports that the Triumph's freshwater system has been restored, and the sewage system has been restored at the front end of the ship. The Coast Guard Cutter Vigorous arrived on the scene during the night.
Most Commented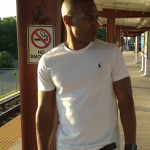 Sponsors