CC Sabathia Opens Up About Alcoholism
---
( 4UMF NEWS ) CC Sabathia Opens Up About Alcoholism:
New York Yankees pitcher CC Sabathia said in an interview broadcast Friday that he battled alcoholism for three years, often taking refuge in his hotel room and cleaning out the contents of the mini bar.
"In 2012, I came to the realization I was an alcoholic," Sabathia told Robin Roberts on ABC's Good Morning America. "I would battle it without any help. I would go two or three months at a time sober and I would relapse. I would have weekends when I thought nobody was paying attention, get into the hotel room and drink the hotel mini bar of pretty much everything."
That's what occurred when the Yankees were on the road to play the Baltimore Orioles in the final weekend of the regular season. (The 35-year-old starter said he never drank before games he pitched and his last start came days earlier against the Boston Red Sox.) On the final day of the season, Oct. 4, Sabathia reached the breaking point.
"That weekend I began drinking when I thought nobody was paying attention," Sabathia said. "I thought I was isolated. I stayed in my room the whole weekend. On Oct. 4, I woke up and just knew I needed help."

ABC Breaking News | Latest News Videos
Sabathia entered rehab as the Yankees were gearing up to the play the Houston Astros in the American League wild card game. Astros won the elimination game, 3-0, to end the Yankees' season.
"It was a tough decision because I knew I was leaving my teammates, but I definitely needed the help to become a better husband, father, teammate and player," Sabathia said. "I understand where, you know, fans would be upset and people would not understand. If it was my knee or if it was anything else, then people wouldn't have a problem with it. Being that it's alcoholism, it's tough for people to swallow, but it's the same thing."
Sabathia's wife, Amber, joined her husband for part of the interview, detailing a rehab visit.
"In rehab, you can't have a phone," Amber said. "So, my phone became his phone. When I came up to visit him I told him Derek Jeter, Alex Rodriguez, Andy Pettitte and Brian McCann all called my phone."
Added Sabathia: "I've heard from all of (the Yankees) and everybody has been so positive.
"Torii Hunter, Dave (Ortiz), 'Big Papi, has been calling me a lot. And, you know, I got to thank those guys. I'm truly blessed to be able to have friends like that."
And what's behind his very public acknowledgement of his alcoholism?
"I look to be a role model by staying sober and leading by example," Sabathia said.
Most Commented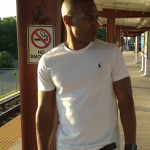 Sponsors