Celine Dion Death Hoax On Facebook
---
( 4UMF NEWS ) Celine Dion Death Hoax On Facebook:
Depending upon the hoax Facebook post you read, singer Celine Dion has died in a car crash or a plane crash.
The reports are not true and Dion says they are making her a little mad.
"Sometimes it's freaky because I have to call my family about it," she told Digital Spy. "I was celebrating the birthday of my twins in Montreal and I was getting these phone calls saying there was stuff on Facebook that I was dead."
One story claimed that she had died in a car crash, while another stated it was a plane crash.
The Facebook posts link to a rogue Facebook app that Facebook has been shutting down as it gets reports of it. Some of the posts bear well-known news logos to entice people to click. Do not click on any Facebook post that links to the purported story of her death.
Related articles
Most Commented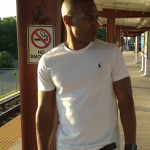 Sponsors