Cell Phones Of Malaysian Airlines Passengers Still Ringing
---
( 4UMF NEWS ) Cell Phones Of Malaysian Airlines Passengers Still Ringing:
Authorities are investigating the possibility that the pilot of the missing Malaysian Airlines flight MH 370 committed suicide, the director of the CIA has revealed.
John Brennan, head of the US Central Intelligence Agency (CIA), said: 'I think you cannot discount any theory', when asked if it was possible the pilot deliberately crashed the Boeing 777.
His intervention came as Malaysian police say they are carrying out psychological profiles of everyone on board the plane, which vanished on Saturday carrying 239 people after taking off from Kuala Lumpur en route to Beijing.
The theory could offer an explanation as to how the plane 'disappeared' from civilian radar tracking its movements, as the pilot could simply have switched off the transponder shortly before it vanished.
Brennan also said that terrorism could not be ruled out in the disappearance of the airliner.
'Could it just have been some kind of catastrophic event? I do not think people at this point should rule out any lines of inquiry.'
'I think there's a lot of speculation right now - some claims of responsibility that have not been, you know, confirmed or corroborated at all,' he said.
He added that there were a host of unanswered questions including why the plane's transponder stopped emitting signals and what was the role of passengers carrying stolen passports.
'There are a number of very curious anomalies about all of this...You know, did it turn around? You know, were the individuals with these stolen passports in any way involved?'
He added: 'What about the transponder? Why did it sort of, you know, just disappear from the radar?'
The former counter-terrorism adviser to President Barack Obama said there had been 'some claims of responsibility' over the missing jet that had 'not been confirmed or corroborated'.
But when asked if he could rule out a terrorist link, Brennan said: 'No, I wouldn't rule it out.'
He said there were many unanswered questions about the Malaysia Airlines flight.
He said: 'We are looking at it very carefully. Clearly this is still a mystery.'
He added: 'I think at this point we again have to be patient and wait for the authorities to investigate.
'There are many questions. Who had the ability to turn off the transponder? How can one such action be masked?
Brennan's comments came at a rare public speaking appearance at an event in Washington organised by the Council on Foreign Relations, a think tank.
Earlier today relatives claimed they were able to call the cellphones of their missing loved ones
According to the Washington Post, family of some of the 239 people on board the vanished Boeing 777 said that they were getting ring tones and could see them active online through a Chinese social networking service called QQ.
One man said that the QQ account of his brother-in-law showed him as online, but frustratingly for those waiting desperately for any news, messages sent have gone unanswered and the calls have not been picked up.
This new eerie development comes as the Malaysian authorities said they had identified one of the men on two stolen European passports who were on the flight - and that he was not considered likely to be a terrorist.
Separately, the search for any trace of the missing airliner has now shifted to the Straits of Malacca, at least 100 miles away from where it was last recorded by electronic monitoring devices.
The dramatic shift raises the possibility that it flew undetected, crossing mainland Malaysia, before ditching into the sea.
However the phantom phone calls and online presence set off a whole new level of hysteria for relatives who have spent the past three-days cooped-up in a Beijing hotel waiting for some concrete information on the missing plane.
Repeatedly telling Malaysian Airlines officials about the QQ accounts and ringing telephone calls, they hoped that modern technology could simply triangulate the GPS signal of the phones and locate their relatives.
However, according to Singapore's Strait Times, a Malaysia Airlines official, Hugh Dunleavy has confirmed to families that his company had tried to call the cellphones of crew members and they too had also rang out.
He is reported to have told relatives that those phone numbers have been turned over to Chinese authorities.
One man who had asked police to come to his house and see the active QQ account on his computer was devastated to see that by Monday afternoon it had switched to inactive.
According to China.org.cn, 19 families of those missing have signed a joint statement confirming that their calls connected to their loved ones but that they rang out.
The relatives have asked for a full investigation and some complained that Malaysian Airlines is not telling the whole truth.
Related articles
Most Commented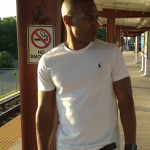 Sponsors