Chad Johnson Allegedly Headed To The CFL
---
( 4UMF NEWS ) Chad Johnson Allegedly Headed To The CFL :
Polarizing wide receiver Chad Johnson, 36, hasn't played professional football since 2011, but that could change this season if he can strike a deal with a team north of the border.
According to TSN's David William Naylor, the CFL's Montreal Alouettes have positioned themselves to own exclusive negotiating rights with Johnson:
WR Chad Ochocinco has been added to Montreal Alouettes negotiation list. #cfl #alouettes

— David William Naylor (@TSNDaveNaylor) March 20, 2014
After Naylor's report was released, Johnson claimed on Twitter that he would be ready for the challenge of playing in Montreal:
Nothing to negotiate, I'll be fast as hell and in shape. RT @CFLonTSN: (@ochocinco) has been added to @MTLAlouettes negotiation list

— Chad Johnson (@ochocinco) March 20, 2014
If Johnson and the Alouettes do come to an agreement, it will likely spark some interest in the CFL among American fans. At the same time, though, it could lead to some unrealistic expectations.
Montreal wouldn't be getting the same guy who racked up over 1,000 receiving yards with the Cincinnati Bengals in seven out of eight seasons from 2002 through 2009.
Johnson is a savvy player who had success at the highest level, though, and he would undoubtedly help boost ticket sales as well.
It makes sense from the Alouettes' perspective since the risk is minimal, and it is logical for Johnson as well provided he truly wants to play for the love of the game. He has already made his millions, so playing in the CFL wouldn't be about the money.
Related articles
Most Commented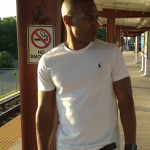 Sponsors