Charleston Church Shooter Confesses To Killings
---
( 4UMF NEWS ) Charleston Church Shooter Confesses To Killings:
The suspected gunman in a Bible study massacre that killed nine worshipers at a historic black church in Charleston, South Carolina, confessed to the crime, NBC's Craig Melvin confirmed Friday morning.
Dylann Roof, 21, is set to be arraigned in Charleston Friday afternoon, a day after he was caught in North Carolina, officials said.
A friend of Roof's told the Associated Press in an interview that the suspect had ranged about black people, and wanted racial segregation.
Roof was previously jailed on a drug charge in March. Police had said earlier that the gunman attended the church gathering at the Emanuel African Methodist Episcopal Church, one of the country's oldest black churches, and stayed for nearly an hour before he opened fire, killing nine people.
Most Commented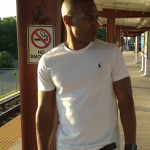 Sponsors