Chart-Topping Singer Dead
---

( 4uMF NEWS ) Chart-Topping Singer Dead:
Romanthony, an influential house producer and singer best known for performing the vocals on Daft Punk's single "One More Time," has been reported to have died earlier this month.
The artist, born Anthony Moore, reportedly passed away at his home in Austin, Tex. on May 7. As Chicago's 5 Magazine points out, Romanthony's sister Mellony Moore confirmed the passing in a Facebook post on May 9, and friend/collaborators like Boys Noize, MikeQ and Daone Remmidy (better known as Eve Angel) have all taken to social media to confirm the news and express their grief. The cause of death has not yet been confirmed.
Related articles
We give the news and nothing but the news! So help us God!!!
Most Commented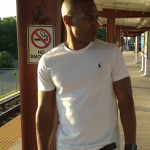 Sponsors