Chicago To Pay Reparations To Police Torture Victims
---
( 4UMF NEWS ) Chicago To Pay Reparations To Police Torture Victims:
Mayor Rahm Emanuel announced Tuesday that the city has reached an agreement to provide a sweeping package of reparations to victims of a notorious Chicago police commander who for decades ran a torture ring against suspects.
Police officers under former Chicago police commander Jon Burge used electrical shock, burning and mock executions to elicit confessions from suspects, mostly African-American, from the early 1970s through the early 1990s.
The statute of limitations ran out on his alleged crimes, but Burge was convicted in 2010 of perjury in civil proceedings for lying about torture he oversaw.
Burge was released from prison to a halfway house in October after serving less than four years in prison. He was released from the halfway house earlier this year.
Burge still receives a pension for his years on the force.
"Jon Burge's actions are a disgrace – to Chicago, to the hard-working men and women of the police department, and most importantly to those he was sworn to protect," Emanuel said. "Today, we stand together as a city to try and right those wrongs, and to bring this dark chapter of Chicago's history to a close."
The deal, which will include creation of a $5.5 million fund for individuals who can prove they were victims of Burge, was announced just as a city council committee was set to convene a hearing to discuss creating a $20 million fund to benefit Burge victims who were unable to sue because the statute of limitations had run out.
Chicago's city council is set to vote on the deal Wednesday and is expected to approve it.
Between 1972 and 1991, more than 100 people — almost all African-American men — said they were subjected to horrific abuse by police officers under Burge's command. A Chicago Police Department review board ruled in 1993 that Burge had used torture, and he was fired.
As a result of the torture, the men confessed to crimes that resulted in some spending years in prison or on Illinois' death row. In 2003, then Gov. George Ryan pardoned four of 10 death row victims who say they were tortured by Burge's police officers.
As part of the reparations, the Chicago City Council will formally apologize, create a permanent memorial recognizing the victims, and teach public school students about the Burge case in their 8th and 10th grade history classes.
In addition, city college tuition and job training will be provided for free to Burge victims, their immediate family members and their grandchildren. The city will fund psychological, family, substance abuse, and other counseling services to Burge victims and their immediate family members.
The city has already spent nearly $100 million on settlements and legal fees related to Burge's actions.
Most Commented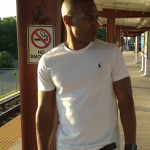 Sponsors