---
( 4UMF NEWS ) Chief Keef Arrested:
7:18 AM PT -- Mystery solved ... it's a marijuana arrest.
According to the police report, obtained by TMZ, Keef arrested and was busted for allegedly smoking weed at a fancy hotel.
gray-bar-update
Chief Keef -- the 17-year-old rap sensation -- was arrested in DeKalb County, Georgia yesterday for disorderly conduct ... TMZ has learned.
The details surrounding the arrest are unclear.
According to the booking sheet, Keef -- real name Keith Cozart -- was listed at 5'9" and 160 lbs.
After the arrest, Keef tweeted, "Jus Got Out Of Dekalb County jail In Atlanta Mad As f**k."
Keef is considered a prodigy -- and has rapped with huge stars like 50 Cent and Wiz Khalifa.
Keef is no stranger to the law ... he's been arrested at least two times before -- and even has a gun conviction under his belt.
It's been a rough year for the rapper ... We broke the story, he was recently sued for child support​ by his middle-school-aged baby mama who claimed Keef fathered her kid -- born in 2011 -- when he was only 15.
Related articles
50 Cent, Arrest, Atlanta, Chief Keef, DeKalb County Georgia, Disorderly conduct, Georgia, keef, Keith Cozart, Mad (magazine), smoking weed, TMZ, Wiz Khalifa
We give the news and nothing but the news! So help us God!!!
Most Commented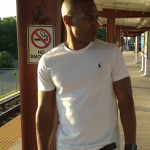 Sponsors