Chief Keef Manager Says Going To Jail Not His Fault
---

( 4UMF NEWS ) Chief Keef Manager Says Going To Jail Not His Fault:
Chief Keef has begun what is scheduled to be a two month stint in a youth detention center for violating his probation. According to his manager, Rovan "Dro" Manuel it's not Sosa's fault that he landed himself back in clink, but the experience should be an eye opening one for the young rapper.
"This is a wake-up call for him. It wasn't even his fault that it happened, but it happened," said Manuel, referring to the incident where the rapper violated his probation by handling guns in a video for PitchforkTV even though he cannot possess firearms as a part of his probation. "I think he's gonna come out a different person. I think he's gonna come out with some new music, a new attitude…he's gonna get out and do some shows, and hopefully go up the charts."
Manuel went on to say, despite his lyrics (and antics), Keef is just a teen whose motives are misinterpreted.
"[The biggest misconception about him is] he's a bad person, I guess, in the eyes of the Chicago [Police Department]," he add. "He's not the first to put reality-based lyrics [in his music], as far as like talking about what's going on in the inner-city for real. I think that it's kinda messed up that they wanna blame him for all the murders, all the crime and all this other stuff that's going on in Chicago. Keef is a minor. You can look back 18 years in the same neighborhoods where he was growing up and see that they were doing the same damn thing…he's got a lot of stuff he needs to learn. It's not like he came from a neighborhood where it's 90-percent Jewish and schools are teaching him this-and-that. He didn't come from that."
Story @ xxlmag
Related articles
We give the news and nothing but the news! So help us God!!!
Most Commented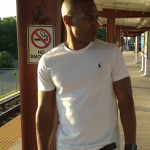 Sponsors