Chiefs' Eric Berry Cleared For Practice
---
( 4UMF NEWS ) Chiefs' Eric Berry Cleared For Practice:
After several rounds of thorough testing and a process that concluded late Tuesday evening, Chiefs safety Eric Berry has been cleared to take the practice field with the club for Wednesday morning's practice with quarterbacks, rookies and injured players.
Berry (6-0, 211) was diagnosed with Hodgkin's Lymphoma in December of 2014 following Week 12 of the regular season. He began treatments immediately and wrapped up his final treatment this June. He has played in 60 games with the Chiefs (53 starts), recording 323 tackles, 5.5 sacks and eight interceptions. Berry joined the Chiefs as the club's first-round draft pick (fifth overall) in the 2010 NFL Draft.
Most Commented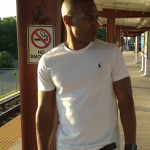 Sponsors