CHOiCES The Show Video Promo
---
( 4UMF NEWS ) CHOiCES The Show Video Promo:
CHOiCES is about the negative and positive decisions people make in everyday life. In this show with several different individuals and situations, the outcomes of their choices that were made are followed.
The show covers relatable, twisted, and raunchy decisions that the average urban American could make in there everyday lives. So stay tuned and watch how their CHOiCES unfold!
Most Commented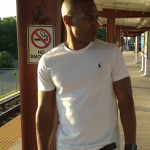 Sponsors