Chris Brown And Rihanna Fight Video Makes TV
---
( 4UMF NEWS ) Chris Brown And Rihanna Fight Video Makes TV:
Check the video!
Rihanna's controversial reunion with Chris Brown will end with him killing her -- at least that's the way the writers of "Law and Order: SVU" see it .. based on last night's explosive episode.
Related articles
We give the news and nothing but the news! So help us God!!!
Most Commented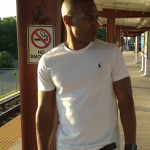 Sponsors