Chris Brown Faces Battery Charges
---
( 4UMF NEWS ) Chris Brown Faces Battery Charges:
The Mayweather-Pacquaio fight wasn't the only showdown in Vegas lately.
Troubled singer Chris Brown is facing charges of misdemeanor battery after he was involved in a nasty early morning altercation in Sin City, RadarOnline.com has learned.
According to the Las Vegas Metropolitan Police Department, "at approximately 3:42 a.m. on May 4, 2015 LVMPD patrol officers responded to Sunrise Hospital to investigate a report of a subject who had been beaten," reads an official statement Radar has obtained.
"Arriving officers made contact with an adult male being treated for non-life threatening injuries sustained as a result of a battery," continues the statement that reveals Brown was allegedly playing basketball at the Palms Casino Resort when a fight broke out.
"A verbal altercation on the court led to a physical fight and the victim was punched by another male subject who was later identified as 25-year old recording artist Chris Brown," state police. "The victim prepared to defend himself and was then hit by another male reportedly with Brown."
The victim went to the hospital for treatment and police were called to the scene but unable to speak with Brown about the incident.
"Mr. Brown has been given the option of signing a citation for misdemeanor battery, or having the case submitted to the Clark County District Attorney's Office for prosecution," police state. "At that time, Mr. Brown would receive a summons to appear in Clark County Justice Court."
Most Commented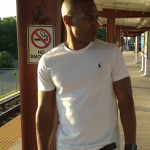 Sponsors