Chris Paul Angry With Clippers
---
( 4UMF NEWS ) Chris Paul Angry With Clippers:
Chris Paul is upset with the Los Angeles Clippers organization because he is being widely blamed for the firing of Vinny Del Negro as coach, according to a source close to the situation.
How much of an impact this will have on Paul's decision to re-sign with the Clippers as a free agent is not clear, but the source conceded that Paul's anger could lead him to look elsewhere.
"He's angry right now and his anger is directed toward the Clippers organization," the source said. "Chris is a man of principle and if he feels like you've gone against his principles, it will affect how he feels about you. He's very agitated that his name has been put out there as the reason for Vinny's firing. He had nothing to do with it."
It has been widely assumed that Paul will re-sign with the Clippers this summer. He often has spoken as if it's a foregone conclusion.
Plus, the Clippers can offer him a five-year, $108 million deal, $28 million more than any other club. But the source said he would not put it past Paul to turn down more money if he feels strongly that he's been slighted.
Del Negro was fired on May 21 after leading the Clippers to 56 wins, the most successful regular season in franchise history. That same day, Clippers owner Donald Sterling strongly implied in an interview with the Los Angeles Times that Paul and Blake Griffin were to blame for Del Negro's ouster.
Sterling told the Times that Del Negro "is a wonderful man" and that he's "sad about the whole thing."
Sterling was asked by the Times if Del Negro was fired "just to hang on to Chris Paul."
Sterling said: "I always want to be honest and not say anything that is not true. So I'd rather not say anything. But you know, the coach did a really good job. I think he did. And I liked working with him. There are just factors that make life very complicated and very challenging."
The Times then asked Sterling if it was "off base" to say the "players are now calling the shots."
"No, you're not off base," Sterling said. "This is a players' league, and, unfortunately, if you want to win, you have to make the players happy."
Sterling later told the Times, "If you have special players, and special players think that they know the best opportunity to win, you have to support them."
True or not, Del Negro believes Paul got him fired, according to a source close to the Clippers' ex-coach. The source added that Del Negro had no idea during the regular season or the playoffs that Paul wanted him out. During an appearance on "The Dan Patrick Show," Del Negro implied on Thursday that Paul was the reason he was let go.
But a source with knowledge of the situation said Paul refused to get involved in the Clippers' coaching situation and that he wanted nothing to do with the decision to retain or release Del Negro.
"Chris made it abundantly clear to the Clippers that he did not want to be involved in any decision about Vinny's future," the source said. "And Blake had nothing to do with it, either."
The source said the Clippers' front office was at odds with Del Negro for much of the season and that its differences with him were so strong that the executives did not need to consult Paul or any other players when deciding on Del Negro's future with the team.
Related articles
Most Commented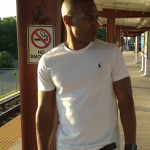 Sponsors