Chronixx Delivers At Jazz Fest
---
( 4UMF NEWS ) Chronixx Delivers At Jazz Fest:
TRELAWNY, Jamaica -- Fast-rising reggae performer, Chronixx held patrons spell-bound during a captivating musical performance at the Jazz and Blues festival underway at Trelawny Multi-purpose Stadium.
The artiste, who is one of the repeats on this year's festival, stirred the audience as he took them through his impressive catalogue.
Following a set from Chalice band which earned an encore, the young Rastafarian artiste thrilled the crowd during his 45 minute stint with 'Here comes Trouble', 'Smile Jamaica', 'Behind Curtain' and others from his growing number of hits.
Backed by the Zinc Fence band, Chronixx had no trouble connecting with his audience who for the most part sang along with him.
When the singer called Kabaka Pyramid on stage to join him to perform 'Mi Alright', the crowd was equally responsive.
He creamed off his performance with dancehall selections such as 'Behind Curtain', 'Naw Follow Nobody' as the 'Jazz' audience sang along in unison.
Related articles
Most Commented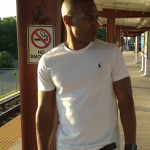 Sponsors