Cissy Houston Gives Bobbi Kristina Update
---
( 4UMF NEWS ) Cissy Houston Gives Bobbi Kristina Update:
Gospel singer Cissy Houston is speaking out, lamenting that her granddaughter Bobbi Kristina Brown's condition has not improved.
"She's the same, she's not progressing at all," Houston told Entertainment Tonight in an interview Saturday. "She's not gone yet, but you know, whatever the Lord decides, I'm ready for her … I have nothing to do with that. That's his job. It's his territory, you know? And I understand it."
The 22-year-old Bobbi Kristina, only child of Whitney Houston and Bobby Brown, was hospitalized three months ago. She was found unresponsive in a bathtub in her Roswell, Ga., home on Jan. 31. While she is no longer in a medically-induced coma, her condition has not improved.
On Friday, Bobby Brown and Pat Houston, Whitney Houston's sister-in-law, were legally appointed as co-guardians of Bobbi Kristina, known as Krissi. Cissy, Whitney's mother, supports the legal decision.
"We're a family… that works together for the best," she told ET.
Doctors apparently have told the family that Krissi suffers from irreversible brain damage and that nothing can be done to better her condition, according to ET's sources.
Pat Houston, Krissi's new co-guardian, is married to Cissy's son Gary Houston. Cissy tells ET that she relies on her sons, her family and God for strength in this arduous time and thanks everyone for their prayers and support.
Most Commented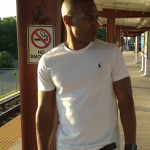 Sponsors