---
( 4UMF NEWS ) Clippers Logo Unveiled:
The Los Angeles Clippers took an early vacation after completely imploding against the Houston Rockets in the second round of the playoffs, and Steve Ballmer made an appearance on Conan to give a rousing campfire speech about "wanting a happy ending" and giving his franchise a fresh start. You know, really stoke the fire and re-launch the brand.
He also unveiled a new, plum awful logo. It looks like it's still buffering.
Pass...
Most Commented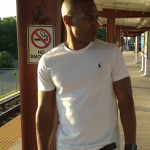 Sponsors