Close Up Of Jason Pierre-Paul's Hand
---
( 4UMF NEWS ) Close Up Of Jason Pierre-Paul's Hand:
This is the moment New York Giants fans have been waiting for: a close up photo of Jason Pierre-Paul's hand has finally surfaced.
If you will recall, JPP blew part of his right hand away in a fireworks accident on the Fourth of July. His right index finger is completely gone and two of his other fingers had to be partially amputated.
The New York Giants defensive end gave the media a good look during a locker room interview with reporters where he informed everyone, "I'm still Jason Pierre-Paul. I'm ready to play football."
JPP says he's still not 100% ready to go but expects to be playing within the next couple of weeks.
Go Giants...
Most Commented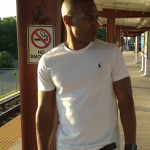 Sponsors