Colts Jeff Lefeged Arrested
---
( 4UMF NEWS ) Colts Jeff Lefeged Arrested:
Indianapolis Colts player Joe Lefeged was arrested for multiple gun-related offenses overnight in Washington, D.C., after fleeing police during a traffic stop, a police spokesman confirmed this morning.
Lefeged, 25, was in a vehicle with another man when police attempted to stop the vehicle. After an unspecified chase the two were arrested, said Officer Araz Alali, a D.C. police spokesman.
A handgun was found in the vehicle, Alali said.
The arrest occurred in northeast Washington on the 4200 block of Blaine Street Northeast at 12:05 a.m. today.
Lefeged and Timothy Wilson, 23, are both being arraigned this afternoon on various charges, including: carrying a firearm without license, unregistered firearm, unregistered ammunition and presence of a firearm in a motor vehicle.
Lefeged is from nearby Germantown, Md. He is a safety who was signed by the Colts as an undrafted free agent in 2011.
Lefeged is primarily a special-teamer. In two seasons, the former undrafted safety out of Rutgers started five of 32 games. He's made 65 total tackles with two interceptions.
Contacted this morning, a Colts spokesman said the team had no information of Lefeged's arrest.
Most Commented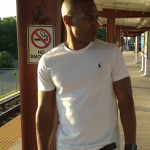 Sponsors