Connecticut Signs Gun Controls After Newtown Massacre
---
( 4UMF NEWS ) Connecticut Signs Gun Controls After Newtown Massacre:
The governor of the US state where 20 young children were shot dead at school in December has signed some of the strictest gun control laws in the US.
Connecticut's state legislature passed the measures, which include America's first registry of gun offenders, early on Thursday after hours of debate.
Meanwhile, Maryland's House of Delegates passed a bill requiring fingerprints for gun buyers.
But in the US Congress, efforts to pass firearms restrictions are struggling.
Connecticut Governor Dannel Malloy signed the bill soon after midday, accompanied by families of the Newtown shooting victims. Some of the measures take effect immediately.
The state assembly passed the legislation by 105 to 44 after more than a dozen hours of debate.
As well as a gun offender registry, the restrictions introduce background checks on all firearms buyers and a ban on new magazines holding more than 10 rounds.
The law also expands the state's assault weapons ban by 100 firearms, including the Bushmaster AR-15, which was used by 20-year-old Adam Lanza in December's Newtown shooting.
But gun rights groups argue the legislation would not have prevented that massacre.
Newtown reignited a national debate on firearms control, and led to President Barack Obama making gun safety one of the defining issues of his second term.
The president plans to visit Connecticut on Monday as his proposed gun control measures in Congress appear to have stalled.
Meanwhile, on Wednesday the House of Delegates in the state of Maryland voted on gun control measures that would be some of the most restrictive in the US if approved, as expected, by the state's Senate.
In addition to requiring fingerprinting of all gun buyers, Democratic-leaning Maryland would become the first in the US to propose a gun license in nearly two decades.
The legislation also limits magazine capacity to 10 bullets, places new restrictions on weapons purchases by the mentally ill and bans more than 40 types of assault rifle.
While opinion polls show that most Americans support stricter gun control, the powerful National Rifle Association lobby group argues that more firearms keep people safer.
It insists that the US Constitution enshrines the right to bear arms.
States weakening gun laws
Speaking on a Thursday at a campaign event in California, President Obama said it would be harder to make progress on gun control than immigration reform - the president's other major legislative push.
He visited the state of Colorado on Wednesday to praise the passage of sweeping gun control measures there.
New York and California are among other states that have tightened their gun laws since the Newtown school shooting.
But according to the Law Center to Prevent Gun Violence, while five states have passed seven laws this year curbing firearms access, 10 states have passed 17 laws loosening gun control.

Source
Most Commented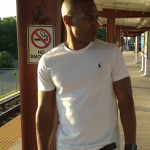 Sponsors