Cop In Trouble For Being In Music Video
---
( 4UMF NEWS ) Cop In Trouble For Being In Music Video:
Gary, Indiana rapper Freddie Gibbs has never been a fan of police.
Having had his own personal run ins with police over the years, and having rapped about experiences with crooked cops, Freddie Gibbs seems to be finally getting the last laugh.
According to the Chicago Sun-Times Post Tribune, Gary police officer Jason Johnson will serve 60-day unpaid suspension for abandoning his duties to partake in Freddie Gibb's music video.
In early November, Johnson appeared in Gibbs video using his squad car as a prop, while Gibbs recorded his video on a street in Tarrytown.
Johnson, who is on paid medical leave, should be released next week to begin the suspension that almost resulted in termination.
Gary Police Civil Service Commission reached a plea deal between Johnson and Chief Wade Ingram.
Throughout Freddie Gibbs career, he has been outspoken against police corruption and their overall misuse of power to incarcerate young black males.
In a recent interview with Red Bull and Duck Down Films, Freddie recalled his experiences with police having lost a friend to police brutality.
"The police murdered my friend in front of his family and everything. They wasn't compensated for nothing you know really at all. And I just think the police got away with a smooth one, and I talk about that s**t and I try to bring it that life every chance I get. Just not with him, theres people getting killed by police every day, you know what I mean? I just think that's f**ked up, the way that they abuse their power – when you get pulled over by a police officer your life is in that n***a hands," Freddie Gibbs said.
Related articles
Most Commented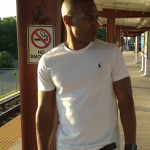 Sponsors