Cop Indicted In Shooting Death Of Unarmed Man
---
( 4UMF NEWS ) Cop Indicted In Shooting Death Of Unarmed Man:
A former Northern Virginia police officer who fatally shot an unarmed man two years ago was indicted for second-degree murder on Monday, officials said.
Adam Torres, 32, turned himself in to his former employer, the Fairfax County Police Department, following the decision by a special grand jury, police said. He's incarcerated without bond in the Fairfax County Adult Detention Center, according to the department.
Torres shot and killed John Geer of Springfield in August 2013 in a standoff after a reported argument between Geer, 46, and his longtime partner at the home they shared with their two children.
Fellow officers and other witnesses have said Geer was standing in his doorway with his gun at his feet and his hands up when Torres shot him, The Washington Post reported. Torres, who was fired July 31, told investigators Geer was moving his hands toward a possible hidden weapon on his waist, according to the Post.
The former officer's lawyer didn't immediately return requests for comment on the indictment Monday night.
In April, the county settled a wrongful death lawsuit filed by Geer's girlfriend against Fairfax Police Chief Ed Roessler for $2.95 million, according to county officials. The payment was the largest in state history in an officer-involved shooting, and Monday's indictment represents the first criminal prosecution of a county officer in connection with a shooting on duty, the Post reported.
Police didn't name Torres as the shooter until the civil case. But Roessler decided to fire Torres last month after an internal investigation revealed he violated use-of-force policies, he said at a press conference Monday night.
Both Roessler and Fairfax Board of Supervisors Chairman Sharon Bulova told reporters that the case and the resulting fallout have changed policies at the department. The indictment is a "sad day" for the Geer family and the county, Bulova said.
"Fairfax County has learned a lot from this very difficult process," Bulova said. "We learned a lot about sharing information in a timely way, in a way that it is thorough and satisfying and provides the kind of information that the community and the media expects to receive."
Roessler expressed "great respect" for the grand jury process and the criminal justice system.
"The loss of life is tragic for all," Roessler said in a statement. "We express our sympathy to the Geer family, support to our great community and the men and women of the Fairfax County Police Department."
Don Geer, the father of John Geer, welcomed news of the indictment in an interview with the Post.
"Justice is prevailing," Geer said. "I figured it was going to eventually happen. It's unfortunate we had to wait so long for it to take place. But our judicial system is going through its process, and we will see justice served."
The case will now move to trial before a Fairfax County jury. Torres' wife Danyal set up a GoFundMe page earlier this month pleading for funds to help the family after her husband lost his job, WUSA-TV reported. The page was taken down after police watchdog group CopBlock posted a blog about it.
Most Commented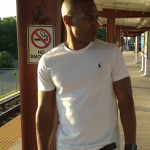 Sponsors