Cop Killed First Day On The Job
---
( 4UMF NEWS ) Cop Killed First Day On The Job:
A cop was killed during her first shift back to a Virginia police force Saturday night in a shooting that wounded two additional officers, authorities said.
Prince William County Officer Ashley Guindon, 29, died from her injuries following a 5:30 p.m. shooting that occurred during a domestic-related incident in Lake Ridge, a community 20 miles south of Washington D.C.
Guindon, a July 2015 graduate of a police academy, was returning to Prince Williams County Police after a break when she began investigating a home where a suspect, Ronald Hamilton, had killed a woman inside a home along Lashmere Court, according to Inside Nova.
Hamilton was not injured during the deadly confrontation and was later apprehended and identified as a military serviceman. He will face a capital murder charge.
The conditions of the other injured officers are unknown.
Guindon, who has several relatives in law enforcement, was sworn in as a Prince William County police officer Friday and was expected to begin her first shift during the weekend, police announced this week.
"Welcome Officers Steven Kendall & Ashley Guindon who were sworn in today & begin their shifts this weekend," the agency tweeted with a photo of Guindon. "Be safe!"
Guindon graduated from the county's police academy in June 2015 after obtaining a degree in aeronautics from Embry-Riddle Aeronautical University.
She was also a U.S. Marine Corps Reserve service member.
Most Commented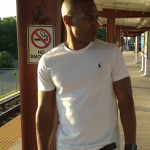 Sponsors