Couple Follows And Robs Woman After She Wins At Casino
---
( 4UMF NEWS ) Couple Follows And Robs Woman After She Wins At Casino:
Authorities say a woman was robbed of about $1,000 she won at the Maryland Live! Casino after a couple followed her home.
The Charles County Sheriff's Office said Wednesday that the couple saw the 40-year-old woman win about $1,000 at the Hanover casino in the early morning of Dec. 20. The sheriff's office says the couple followed the woman all the way home to Waldorf, an hour away.
That's when they say the man pulled a gun and stole her purse, which had her winnings inside. They then went back to the casino.
Four days later, detectives arrested the couple, identified as 24-year-old Mark West and 33-year-old Maria Wheeler, both of Hyattsville. They were arrested back at the casino, spotted near the area where casino goers cash in on their winnings."
They're charged with assault, armed robbery, and theft. No attorneys are listed for them in court records.
"It's awful. You have a lot of good citizens out here that work hard for their money and come over to enjoy themselves, then you have predators like that," one man said.
The woman didn't get her winnings back.
Officials recommend people not visit casinos alone, get winnings in check form instead of cash and ask for escorts to vehicles. Always be aware of your surroundings, especially if you're carrying a lot of cash.
Related articles
Associated Press, Charles County Sheriff's Office (Maryland), Couple Follows And Robs Woman After She Wins At Casino, Hanover, Hyattsville, Mark West (basketball), Maryland, Maryland Live, Robbery, Sioux Falls, South Dakota, Waldorf, Woman
Most Commented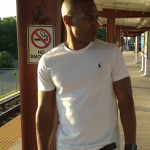 Sponsors