Couple Murdered After Buying Car on Craigslist
---
( 4UMF NEWS ) Couple Murdered After Buying Car on Craigslist:
An elderly Georgia couple's plan to buy their dream car off Craigslist ended in tragedy last week. Three days after they went missing, the couple's car was found in a lake. Their bodies were discovered nearby. WSB reports that both had been shot in the head.
Elrey "Bud" Runion, 69, and his wife, June Runion, 66, recently posted a Craigslist ad seeking to buy a 1966 Mustang. Last week, Ronnie Adrian "Jay" Towns,29, responded to the ad and said he had one for sale. The couple agreed on a price for the car—owning a '66 Mustang had reportedly been a dream of theirs—and on Thursday they drove the roughly three hours from Marietta, Ga., to McRae, Ga., to meet Towns.
On Friday, their daughter—alarmed that her parents had failed to show up to babysit her daughter—contacted police. No one had heard from the couple since Thursday afternoon; the last person to speak to the Runions was reportedly Towns.
Towns turned himself in on Monday on charges of giving false statements and criminal attempt to commit theft by deception. Tuesday afternoon, he was charged with murder and armed robbery.
Related articles
Associated Press, Classic car, Couple Murdered After Buying Car on Craigslist, Craigslist, Facebook features, Georgia, Georgia (U.S. state), McRae, Murder, Robbery, Sport utility vehicle, Telfair County
Most Commented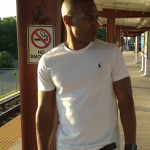 Sponsors