Couple Tries To Sell Baby For Drug Money
---
( 4UMF NEWS ) Couple Tries To Sell Baby For Drug Money:
A West Virginia woman and her fiancé tried to sell her 3-month-old baby to support their drug habits, police said Saturday.
Witnesses said Ashley Harmon, 25, and Jonathan Flint, 20, showed up at a home in Layland, about 75 miles southeast of Charleston, asking for between $500 and $1,000 for the toddler late last month, according to the Fayette County Sheriff's Department. The couple left the baby at the house anyway May 28 when no one there took them up on the offer, investigators said.
"What kind of person sells their baby?" said Carolyn Redden, who told WSAZ-TV she alerted the sheriff's department to the infant. "I just hope the baby ends up in a good home."
Redden told the TV station the couple said they were walking to a convenience store five miles away to buy supplies but didn't come back until the following day.
Local Child Protective Services workers had already taken custody of the baby by that time. Detectives from the sheriff's department fanned out with CPS caseworkers in search of the couple.
The baby's biological father and the child's grandmother informed investigators that Harmon had left their Rupert home with the baby days earlier, leaving two other kids who are under three years old, according to the sheriff's department.
The team found Harmon and Flint in the Highland Mountain area and uncovered evidence confirming they were the couple who tried to sell the child, deputies said. The pair were arrested Friday on felony charges of selling or attempting to sell a child and gross child neglect creating a risk of bodily injury or death to a child.
The couple hoped to use any proceeds from the sale of the baby to buy drugs, Fayette Sheriff's Capt. Jim Sizemore told the TV station.
Ind. woman who killed baby with abortion drug appeals prison term
"We will do anything, risk anything, to keep children safe," Sizemore said. "Almost everything ties back to the drug problem."
Harmon and Flint were incarcerated in Southern Regional Jail on bails of $100,000 each after their arraignment.
"It is a sad commentary on the society in which we live that we actually have to codify laws prohibiting the sale or attempted sale of innocent young children," Prosecuting Attorney Larry Harrah said in a statement. "My office has been working closely with the Sheriff's Office and Child Protective Services since we first learned of this complaint, and we intend to vigorously pursue the criminal charges filed in connection with this matter."
Most Commented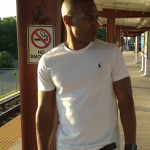 Sponsors